1.
morph
✷
when the air hopes to meet the water,

it becomes a scorpion to swim,

fully sunk, the air forgets how to breathe,

sometimes it dies,

sometimes it lives,

it shines,

they drown,

both morph.

"morph" is a visual sequence where Scorpio, Moon, Mercury, Mars, and Pluto are astrological triggers for questions about control, trust, detachment, and levity.
Using the idea of a loop, this publication is presented as an infinite trace of personal transformation and reflection.
Printed by Palm Press
By Camilo García
Risography 4 inks
9,5 x 17,5 cm (56 pages)
Caen, France
2021
"morph" es una secuencia visual en la que Escorpio, la Luna, Mercurio, Marte y Plutón son detonantes astrológicos de preguntas sobre el control, la confianza, el desapego y la levedad.
Utilizando la idea de un bucle, esta publicación se presenta como un rastro infinito de transformación y reflexión personal.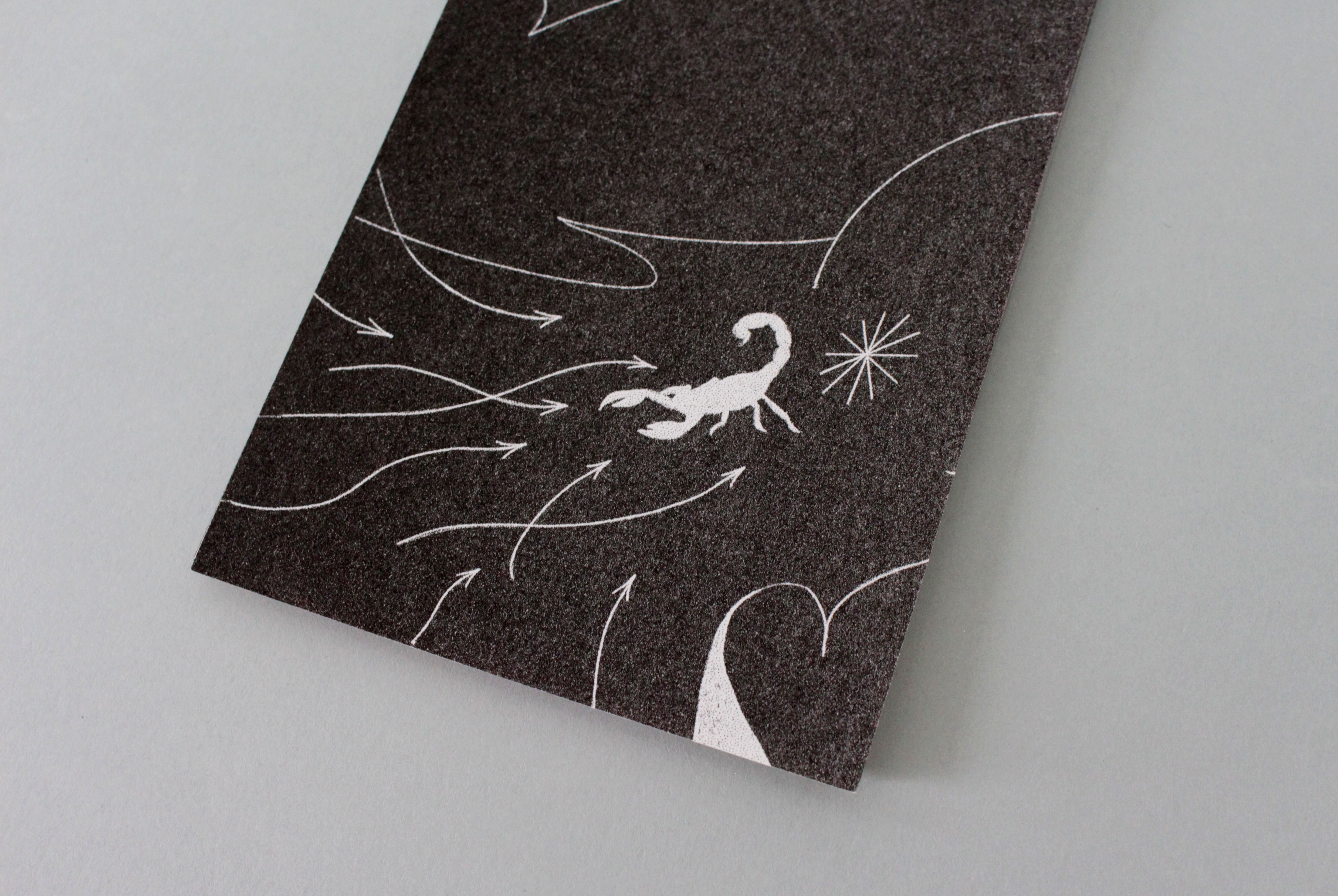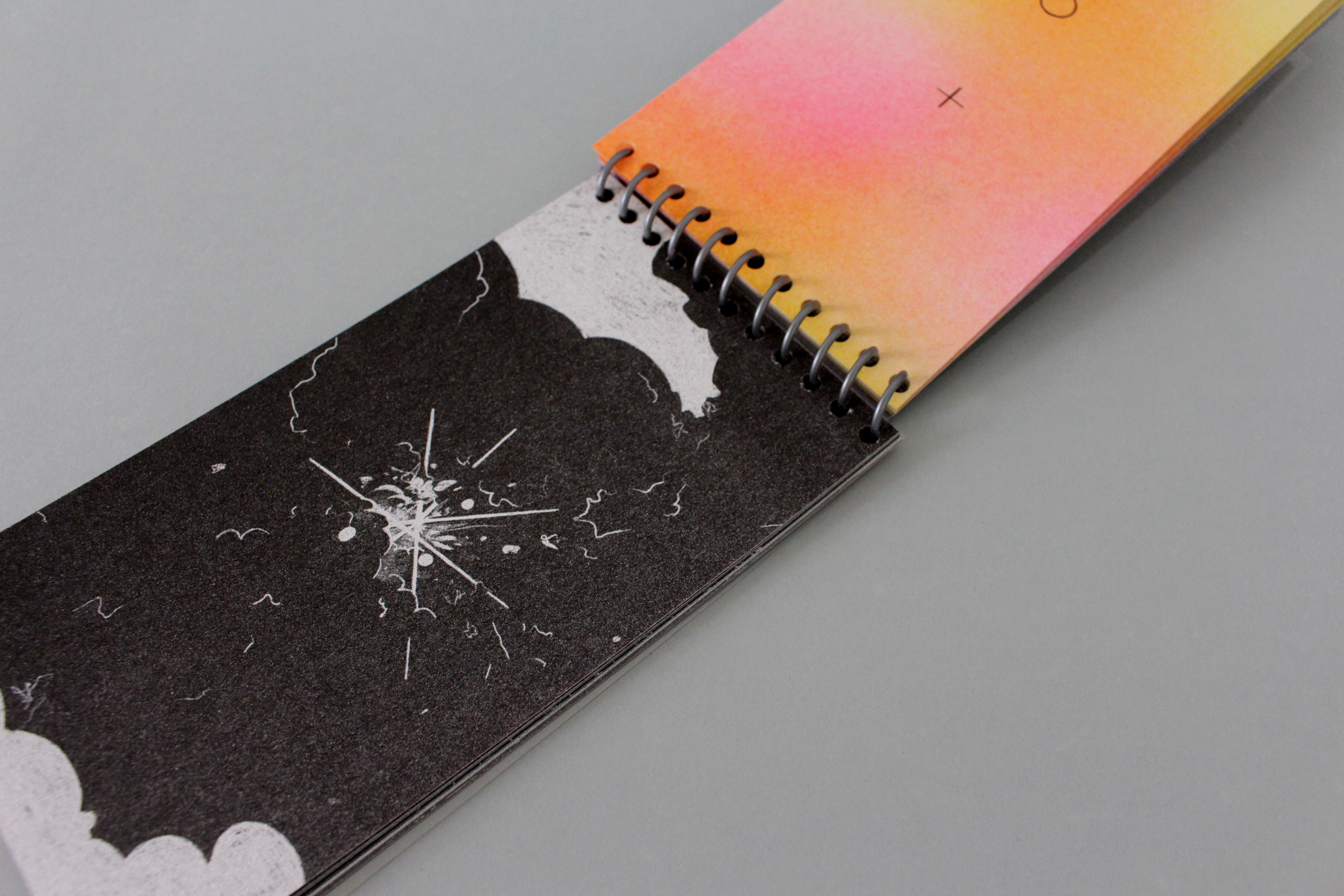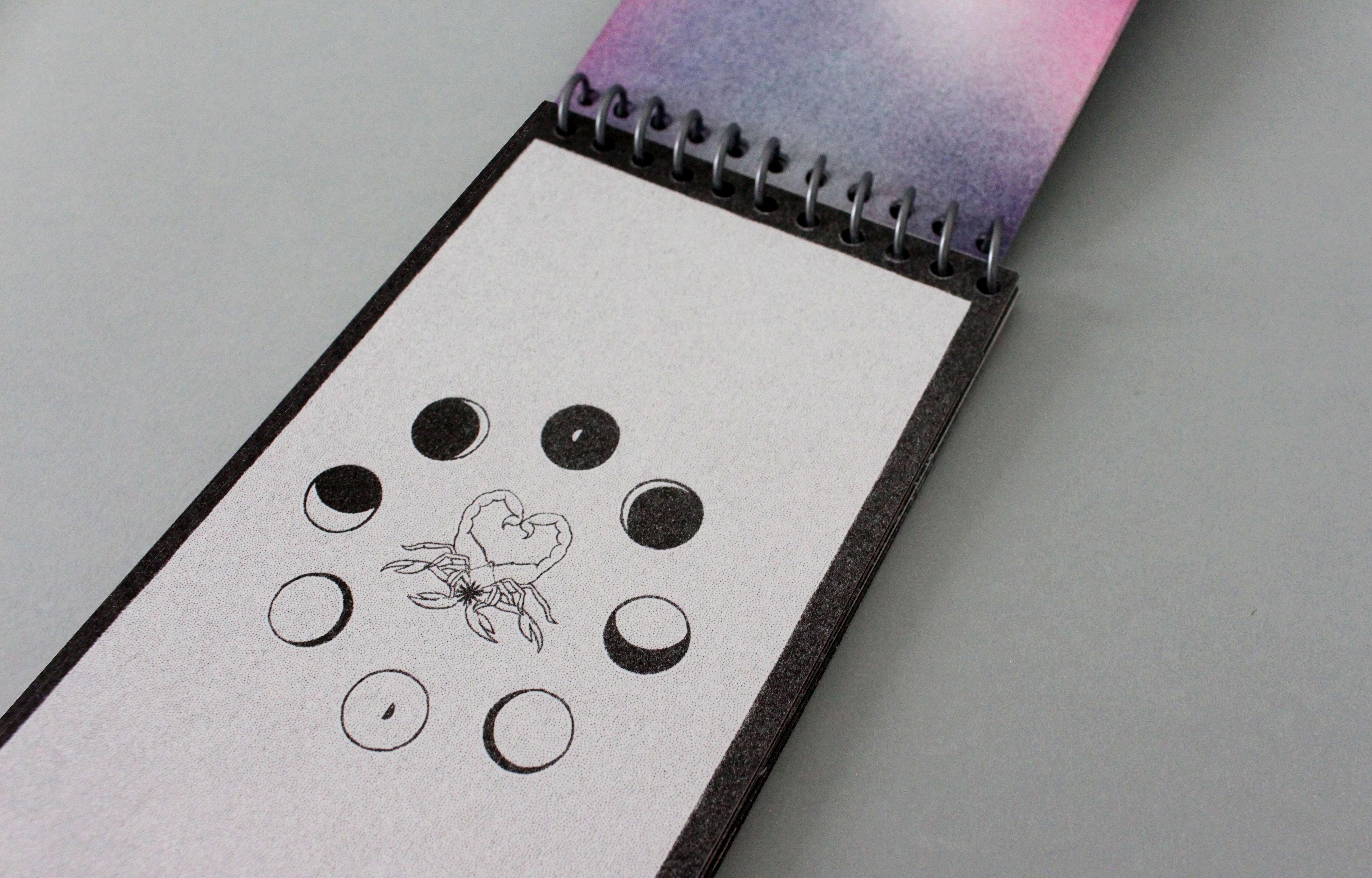 2.
Space Between Particles
Book part of the project Space between particles where relations make explicit sense.

This book also presents a fictional conversation between Michael Foucault, Edgar Morin, Richard Morris, Ulises Carrión and an "individual", about complex thinking, "new ways" in art and "natural" relations between beings.



Libro parte del proyecto Espacio entre particulas.

El libro intenta desarrollar a travéz de la escritura y el dibujo la idea de relación planteada en el proyecto. Además, presenta una conversación ficticia entre Michael Foucault, Edgar Morin, Richard Morris, Ulises Carrión y un individuo, sobre el pensamiento complejo, nuevas formas en el arte y la relacion naturan entre los seres/cosas.


2019
BCN, ESP
Libro, documento.
.pdf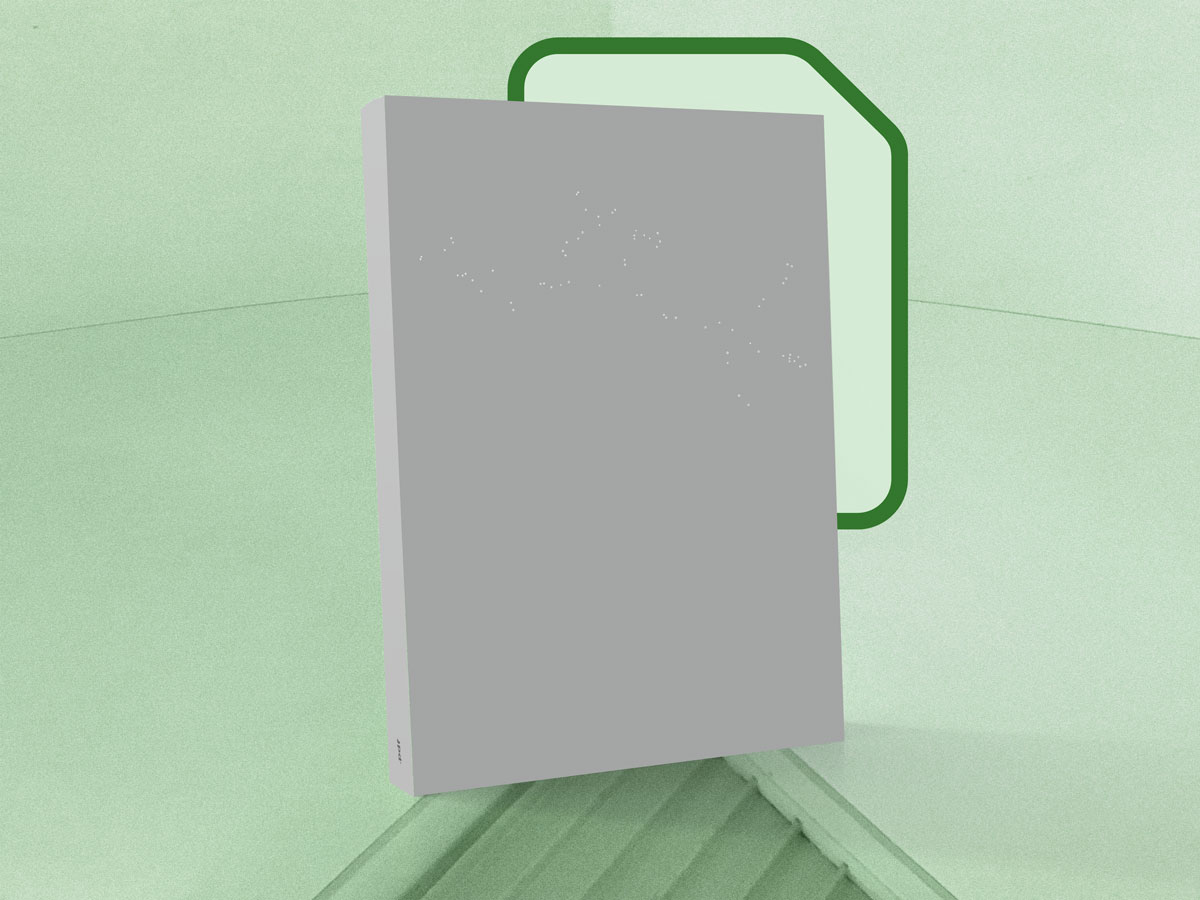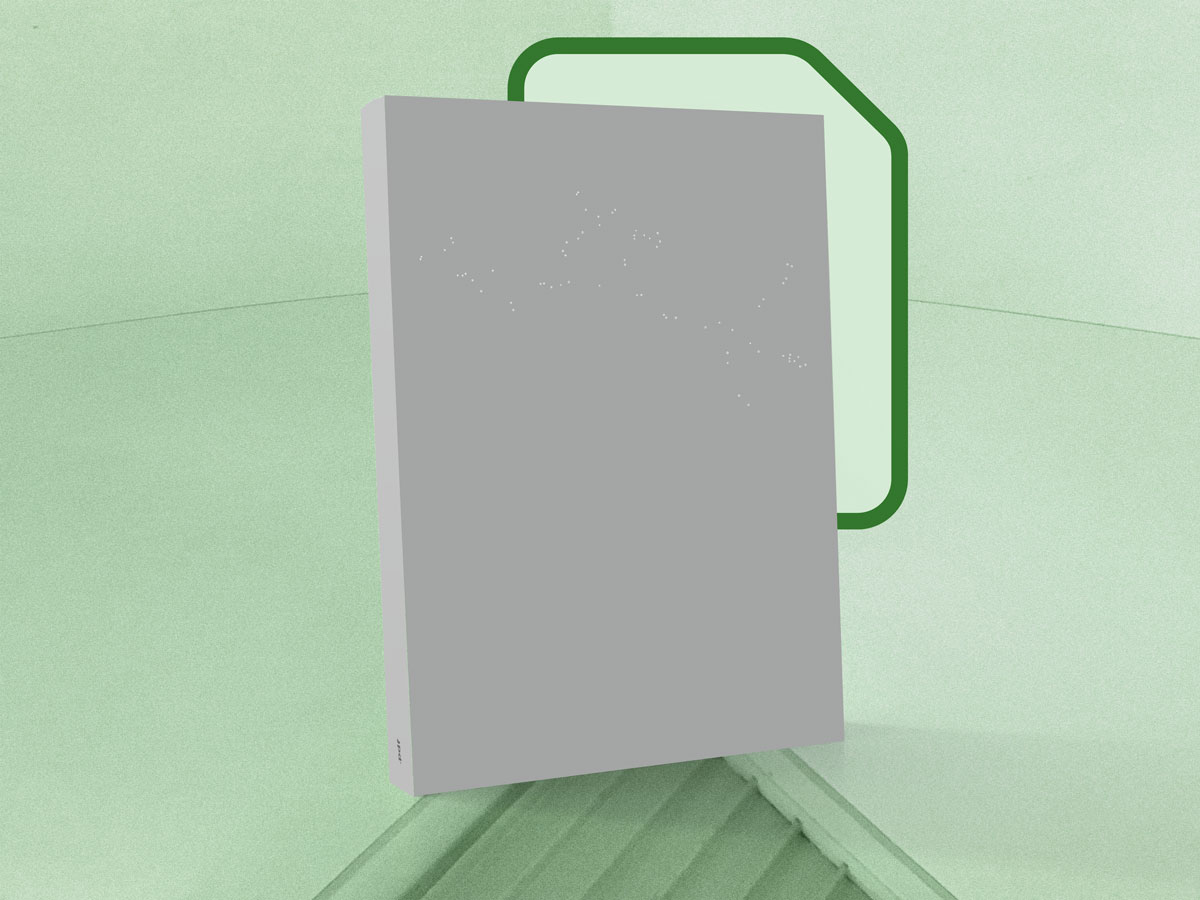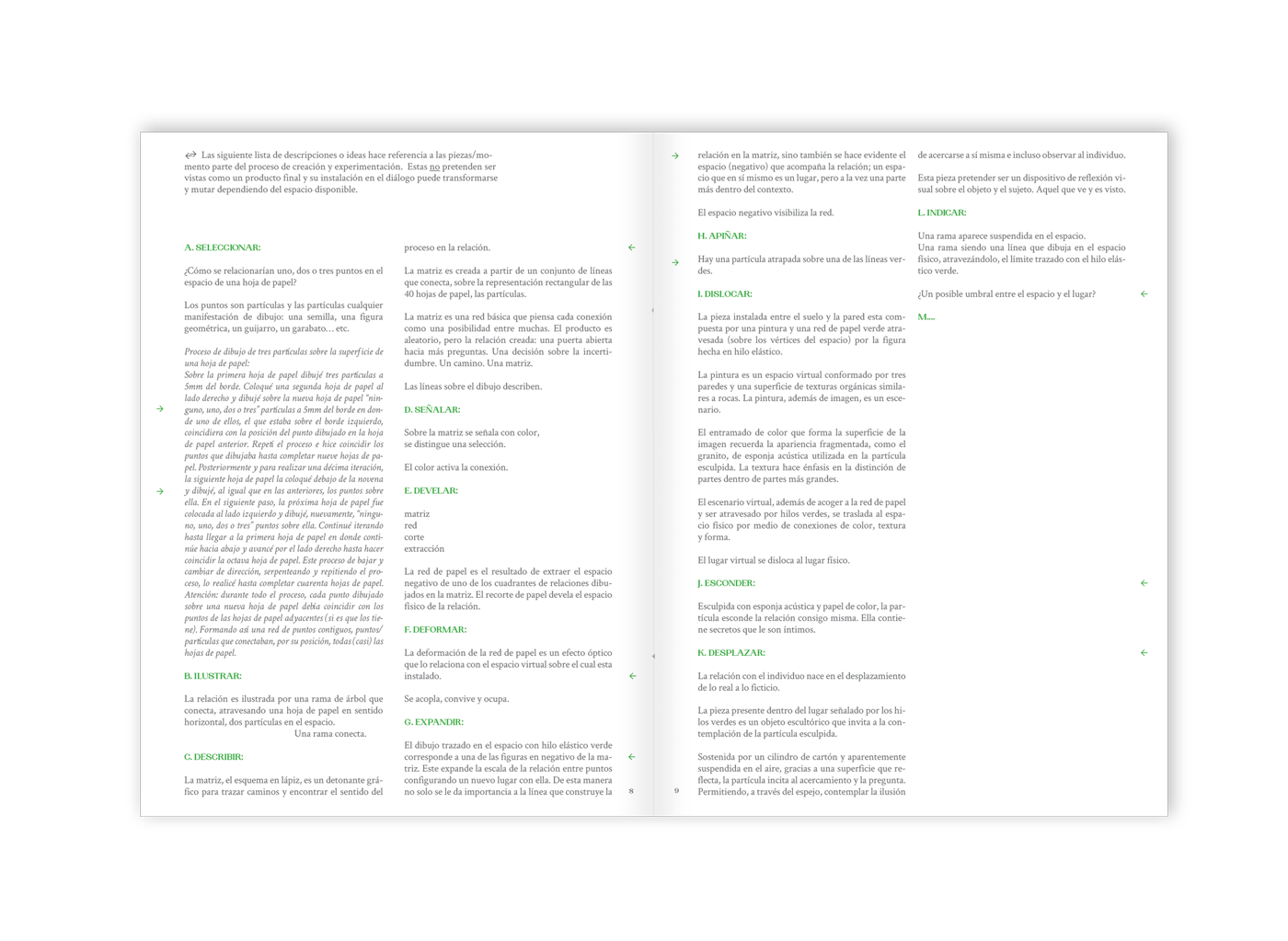 3.
500M
There are more than 500.000.000 objets in the solar system. The planets are only the bigger ones after the sun.

This Fanzine is a travel through 8 pages where planetary objets co-live with the planets.

It includes a black and white acetate as well, which compilate in one image the whole booklet. One piece, one solar system.


Más de 500.000.000 de objetos habitan el sistema solar; los planetas solo son los 8 más grandes después del sol.

Este fanzine es un viaje de 8 páginas por cuerpos espaciales que conviven con los objetos más grandes.
2019
BCN, ESP
Libro, Fanzine
Risografía, 4 tintas. Digital, Acetato.
8 páginas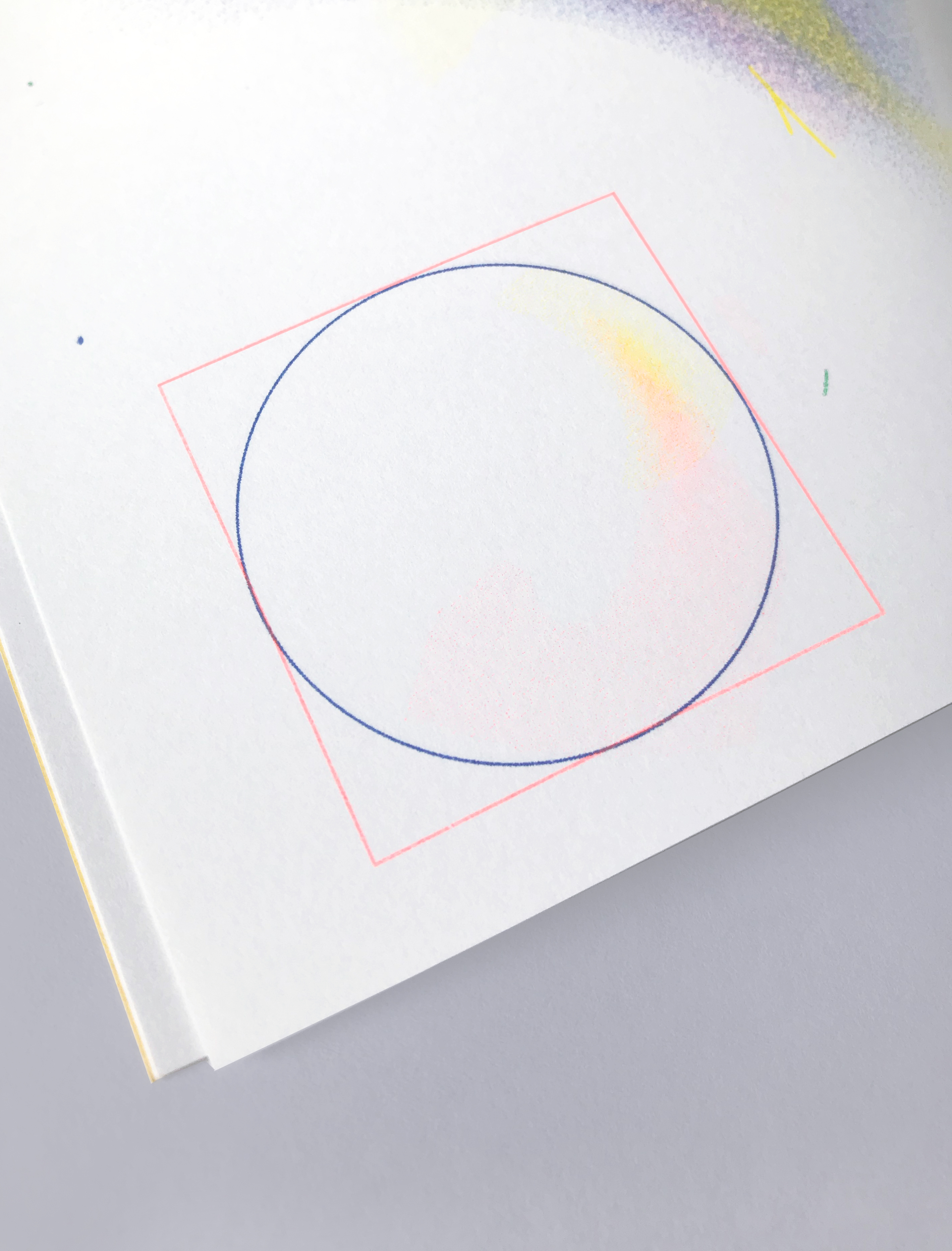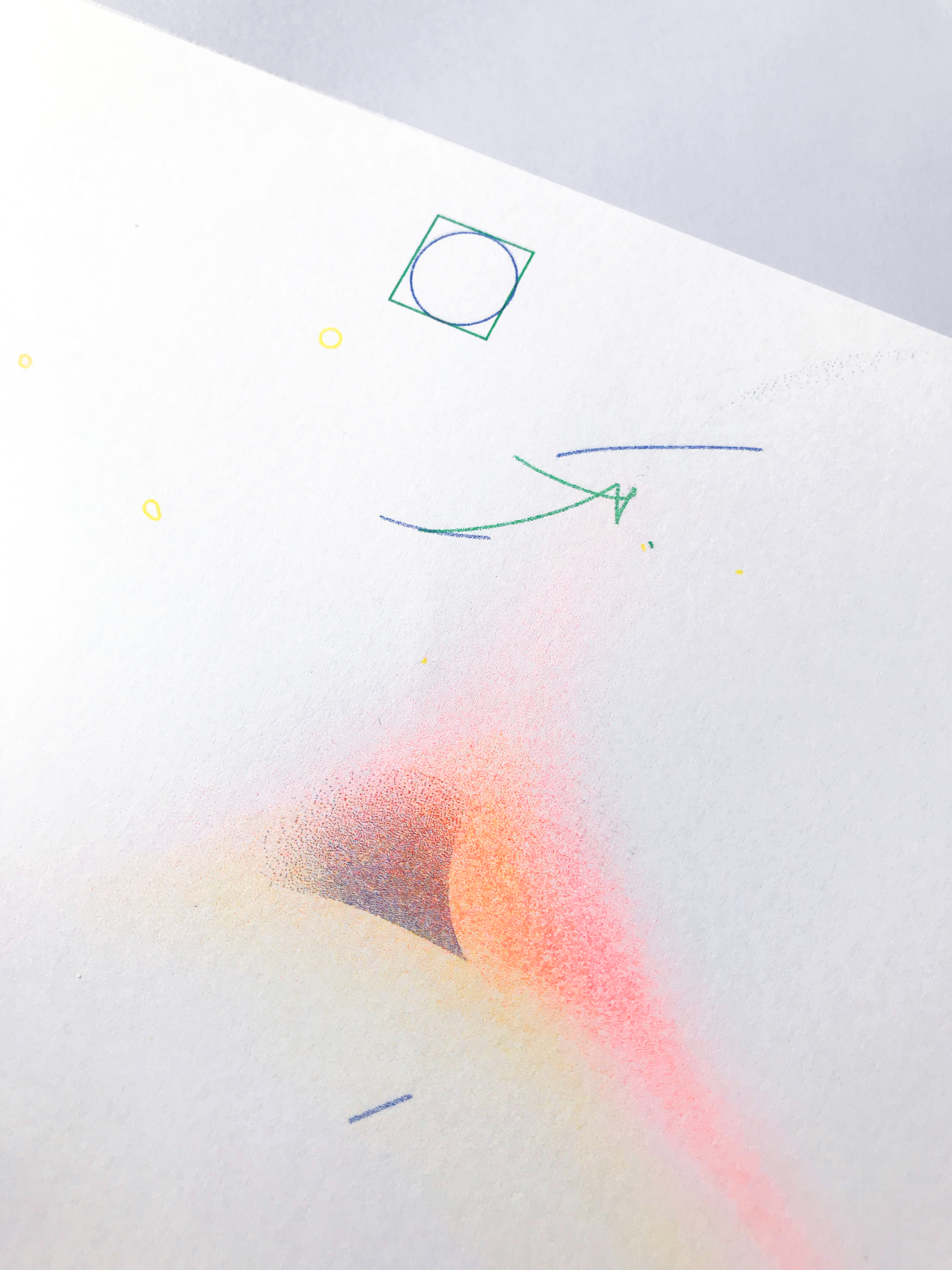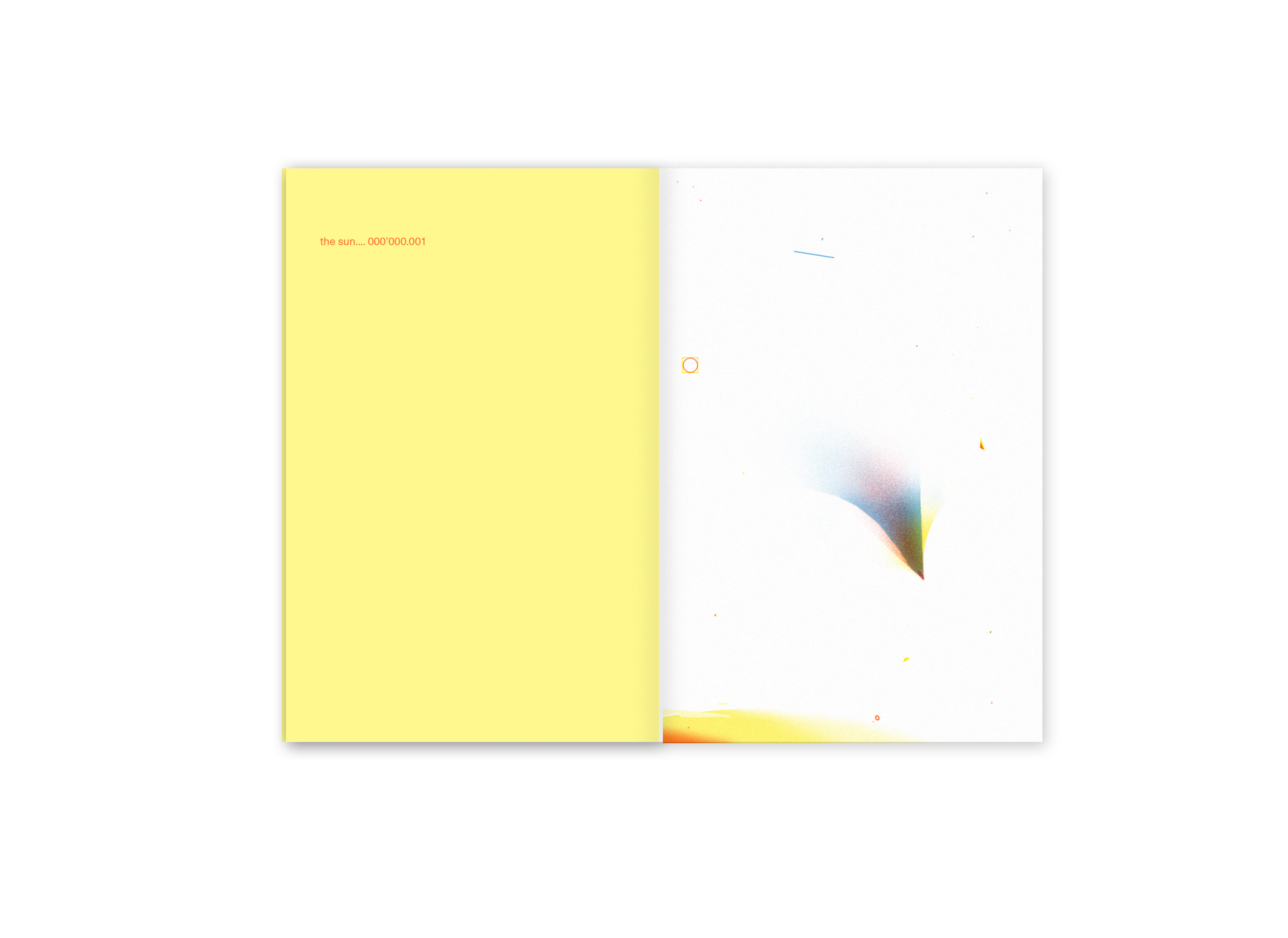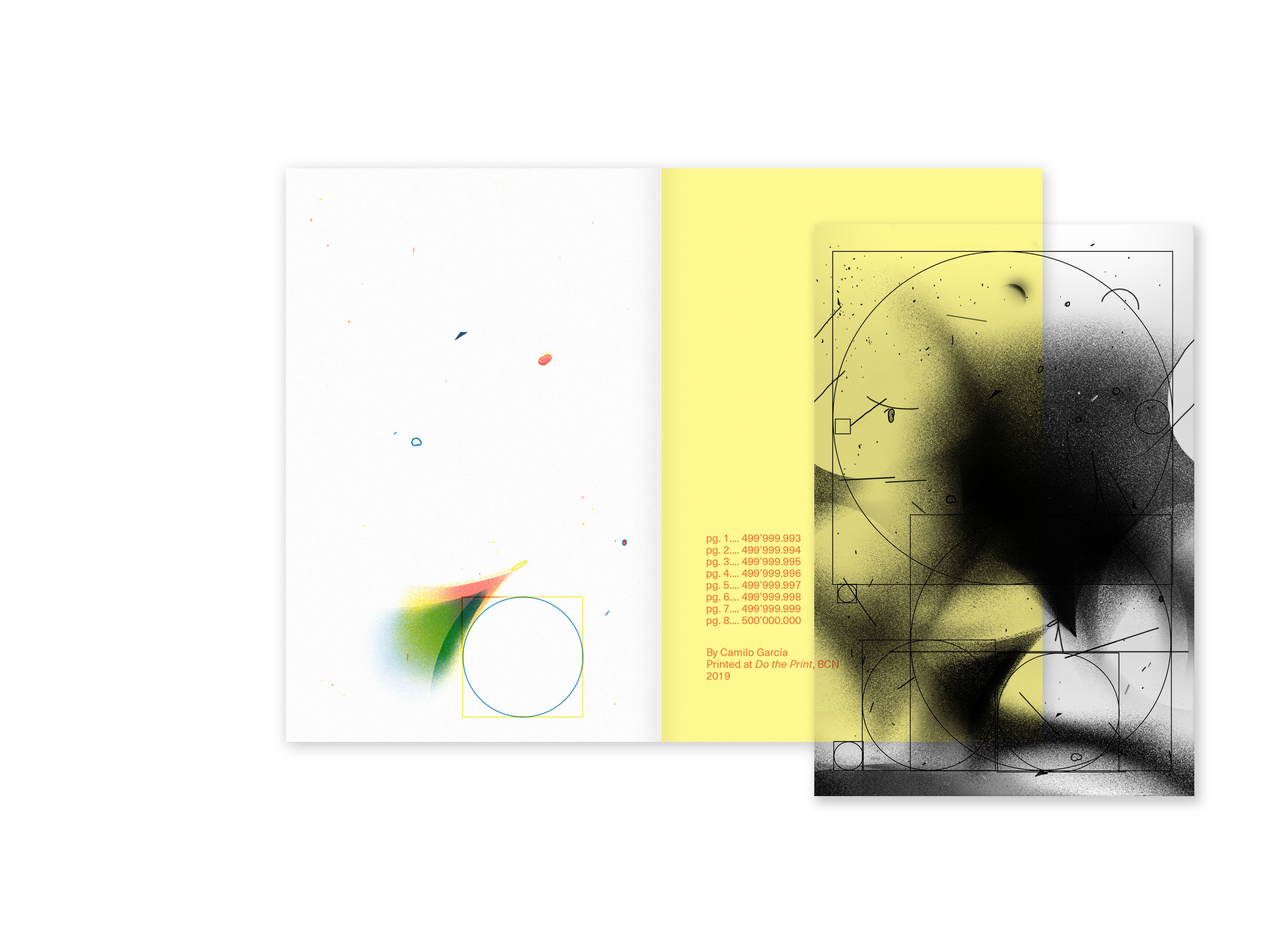 4.
Encounter



This project seeks, rather than communicate an objective relate or a story, to propose several readings about the graphic information printed on paper. The book use as resources: organic forms that are related; different dimensions of language; paper inserts, and a text that suggests poetic and conceptual connections between all the elements of the book.

Language, comic, comunication, love.


Este proyecto busca, más que comunicar un sentido objetivo o una historia, proponer varias lecturas sobre la información gráfica impresa en el papel. En el libro se usan como recursos: formas orgánicas que se relacionan; diferentes dimensiones del lenguaje; insertos de papel, y un texto anexo que sugiere conexiones poéticas y conceptuales entre todos los elementos del mismo.

︎ -Texto Español-


2018
BOG, COL
Cómic
Risography, 4 inks.
32 p. / 50 copies.
Papel cougar 120g.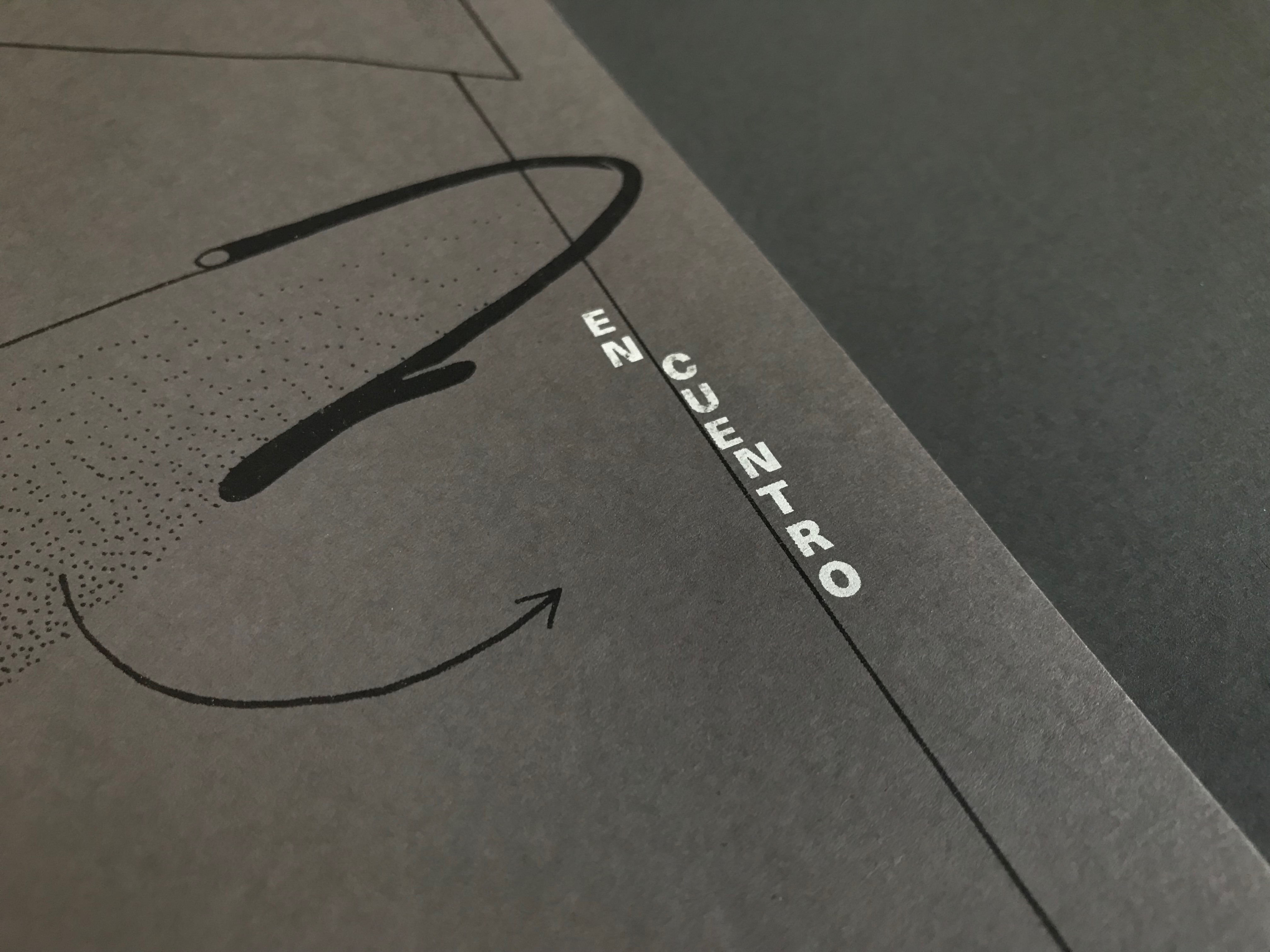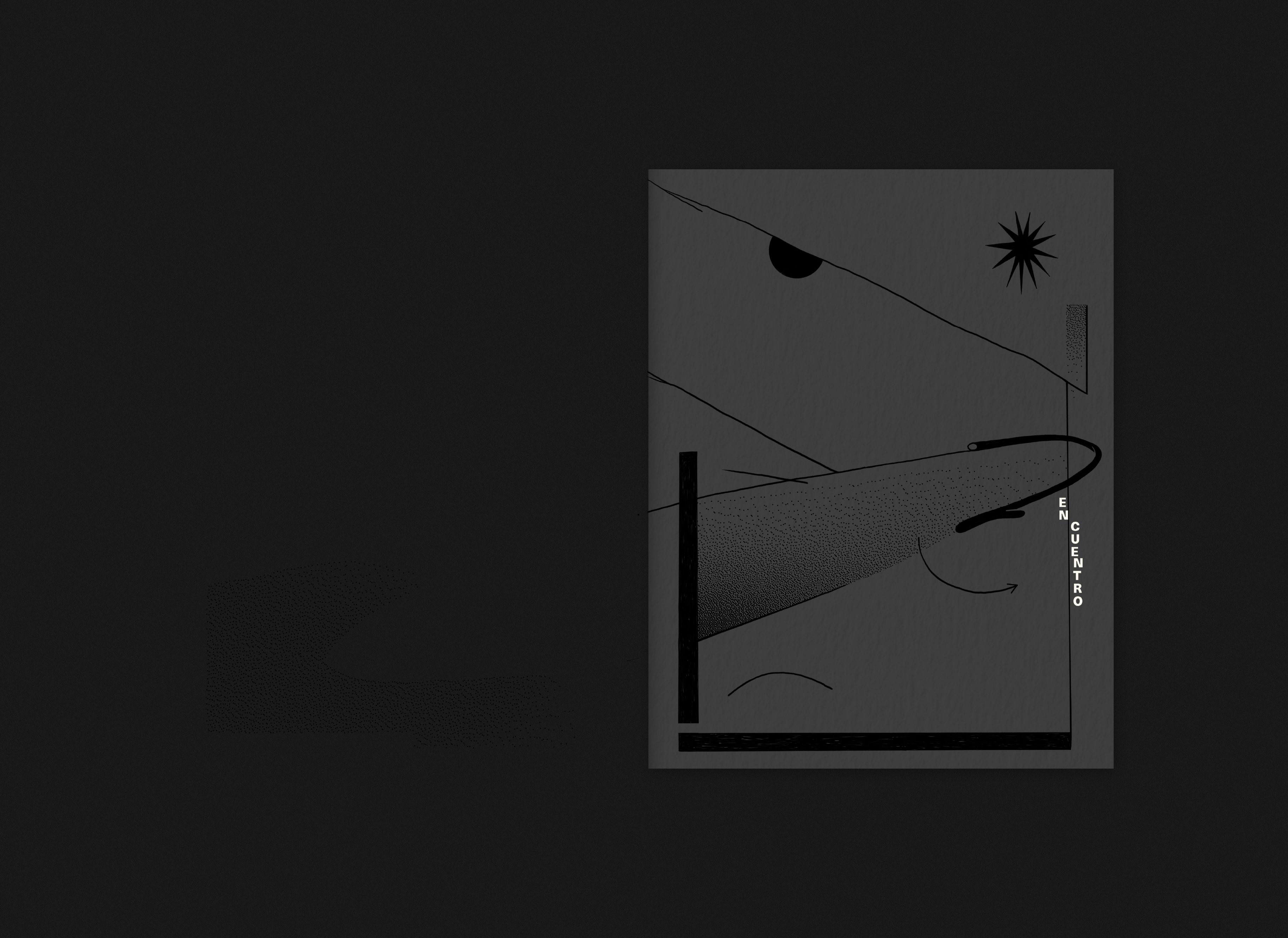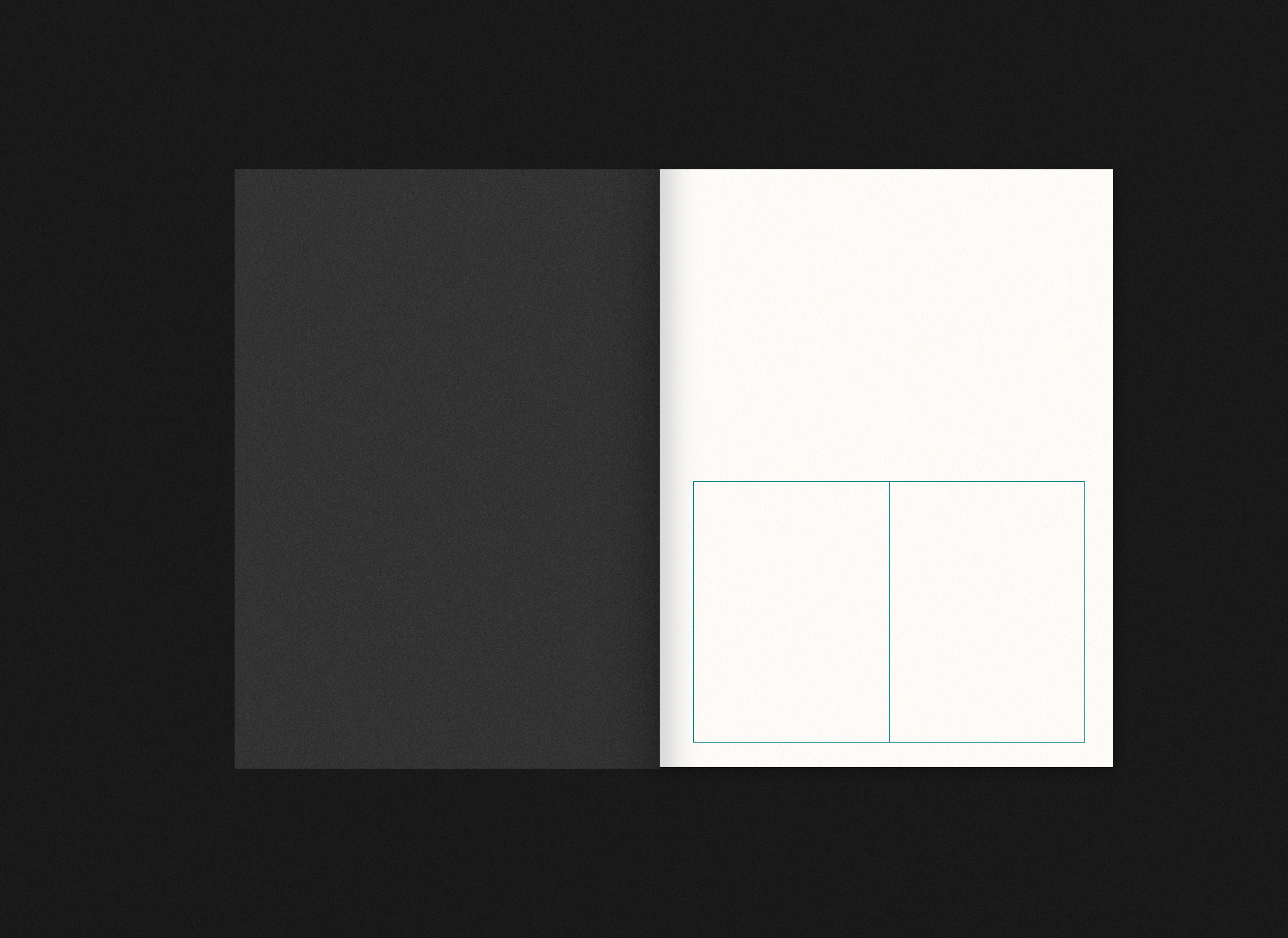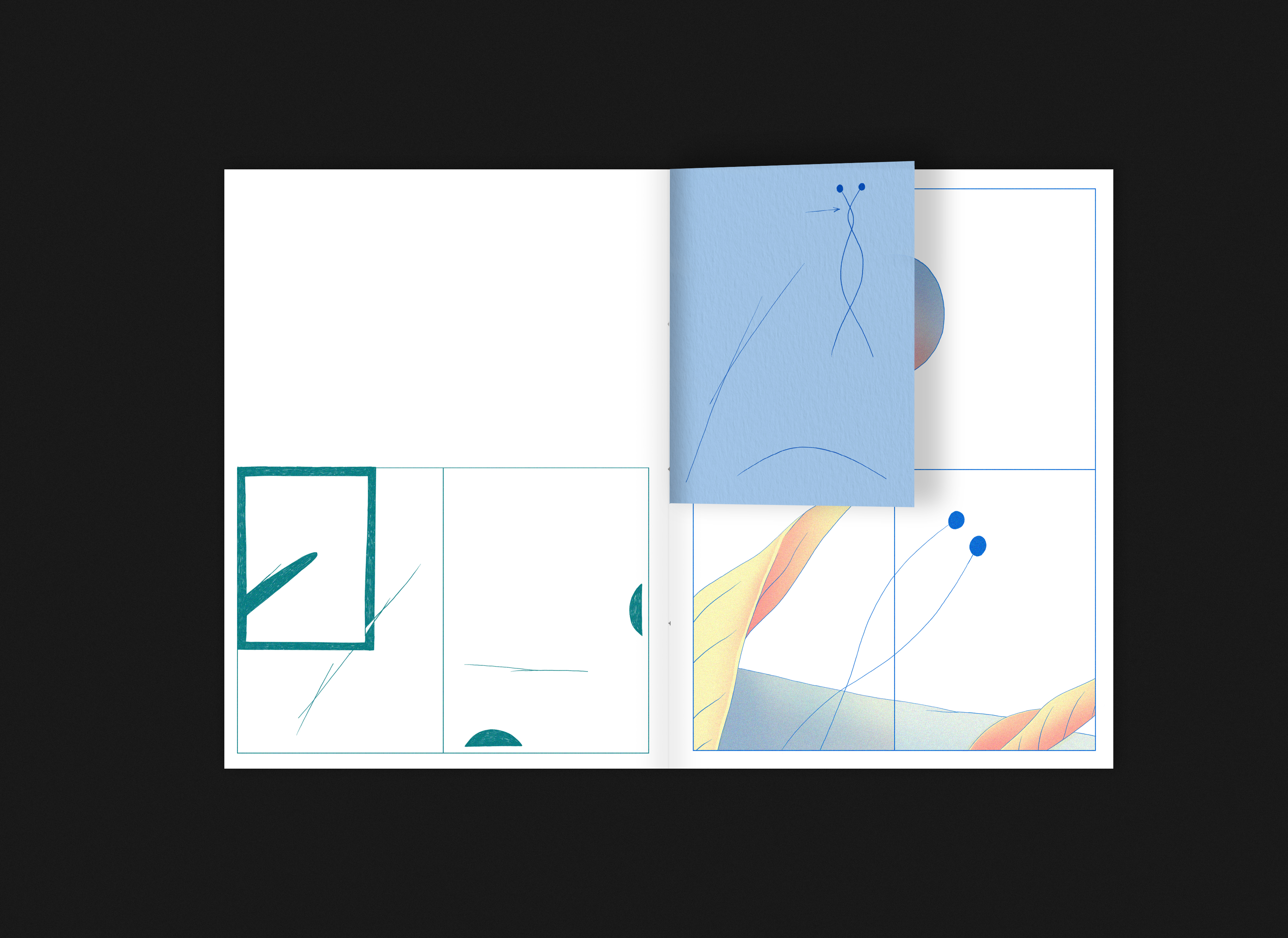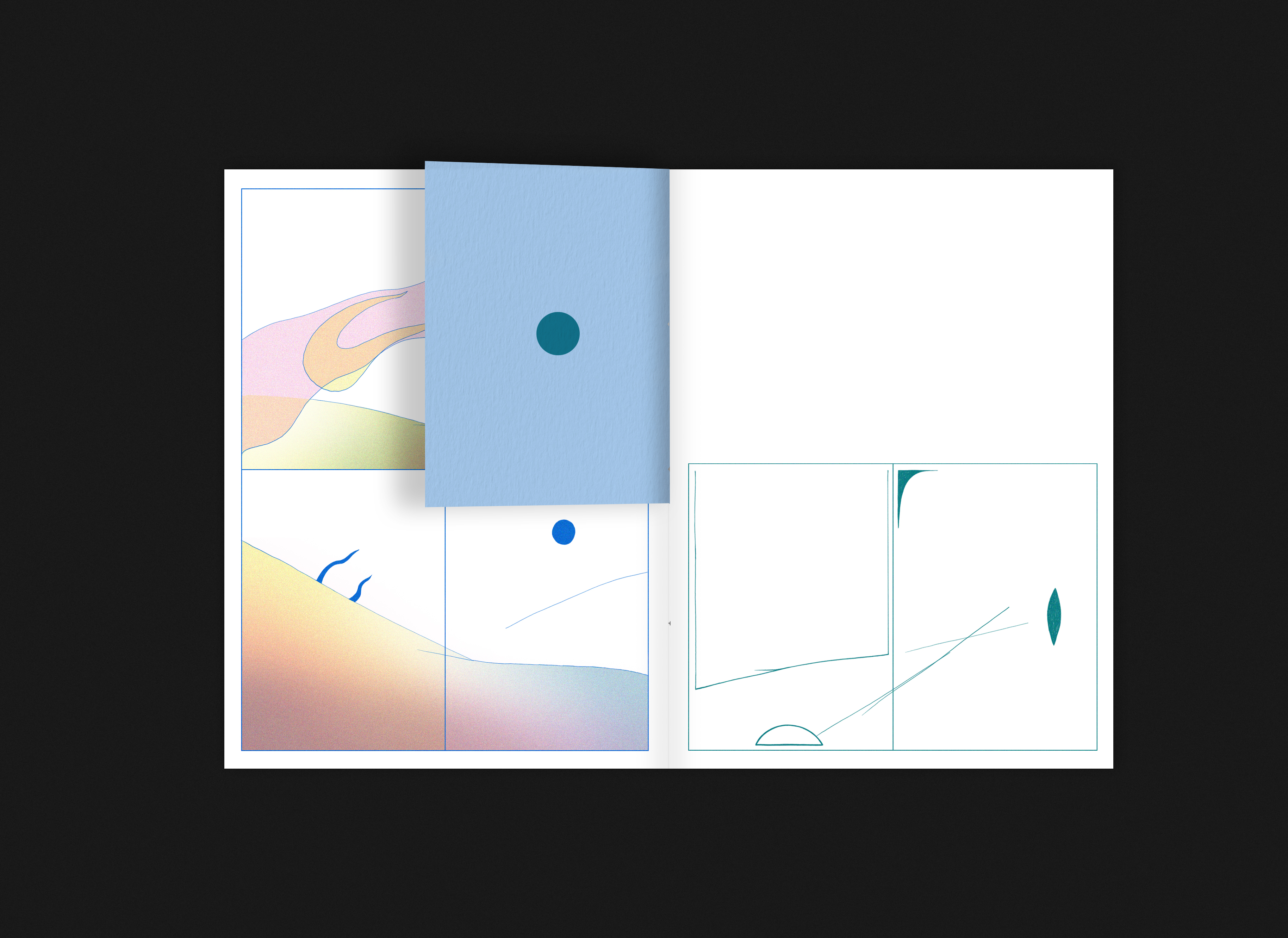 1.
El libro. La forma.
The Book:
Atoms fall parallel in the vacuum slightly diagonal
Falling, a fortuitous detour causes an encounter with the neighbor atom.
Encounters bring clash. And with clashes, the birth of the world.
The Form:
The world persists in form of book.


El libro:
Los átomos caen paralelos en el vacío ligeramente en diagonal. En su caída un desvío fortuito provoca un encuentro con el átomo vecino.
Los encuentros traen choques. Y con los choques, el nacimiento del mundo.
La forma: El mundo persiste en forma de libro.
2018
BOG, COL
Libro de artista
Sergrafía y letter press
12 páginas / 25 copias
Papel "Rosaspina" marca Fabriano
240g.